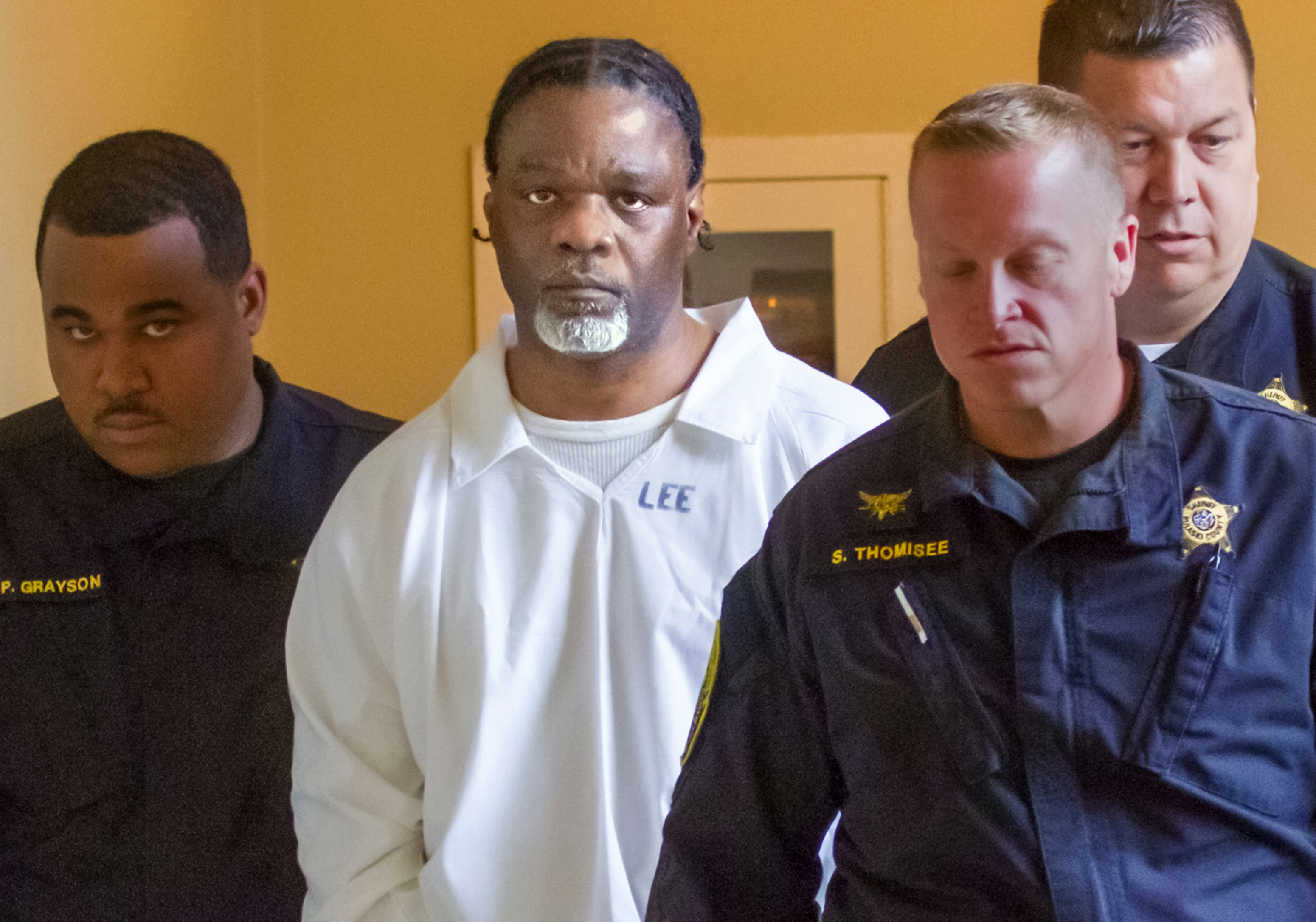 Ledell Lee was put to death by the state of Arkansas last week. He was the first of three men killed by the state in a mad dash to use their lethal injection drugs before they expired. Another man is set to be executed Thursday. I watched the Twitter feeds of news outlets covering Lee's execution with a racing heart and tears streaming down my face as they reported that he was taken to the chamber, strapped to a table and given a series of drugs to end his life. I ached knowing that he had been afraid of needles his entire life.
The Constitution requires that sentencing juries be presented with biographical information about individuals facing the death penalty before deciding whether or not to end their lives. These histories provide the necessary context for jurors to make a reasoned, moral decision about whether a sentence of death is warranted. The jurors and judge who decided Lee's fate didn't hear testimony about his background, though. They never got a full picture of who he was.
As a mitigation specialist, I work with capital defense teams to investigate the backgrounds of our clients and I was asked by Lee's attorneys to travel to Arkansas to learn his story. In normal circumstances, a mitigation investigation takes years, but I became involved in Lee's case less than two weeks before he was executed. I was the first person to conduct even the most basic inquiry into his life.
On my flight to Little Rock, I tore through hundreds of pages about Lee's case, which spanned 24 years. They read like a fictional account of justice denied: an affair between his judge and a prosecutor on the case, the almost entirely white jury that found him guilty of killing a white woman in his second trial-the first ended in a mistrial. Then there was the appeals attorney who was so intoxicated throughout the most important hearing in Lee's case that he was unable to locate the witness room. Another of Lee's attorneys later surrendered his license after a mental health breakdown. Through it all, Lee maintained his innocence.
I learned about Lee's upbringing as the second of seven children born to an alcoholic teen mother in a rural northwest Arkansas town. The family lived with Lee's maternal grandmother until he was about 5 years old. Their dilapidated, three-bedroom home was filled with other relatives-Lee's aunts, uncles, and cousins-and got even more crowded with the addition of neighbors who often came by to drink with Lee's grandmother. She, like several of her nine children, drank heavily. Some members of the family also shot heroin.
Growing up, Lee and his older brother didn't have beds to sleep in, so each night they would stake out an area on the floor and use whatever they could to make a pallet. According to Lee, in the sweltering Arkansas summers, the boys would tie a sheet to a fan and connect it to a post to create an air tunnel. In the winter, they'd sleep close to the oven, the family's main source of heat. If that wasn't warm enough, they'd turn on the stove's burners.
Food was also extremely scarce in a house with over a dozen people. Lee's grandmother placed locks on the refrigerator and freezer so that only she could access it. He ate breakfast and lunch at school but often went hungry at home, giving up his serving so that his younger siblings might eat.
Things didn't get much better for Lee as he came of age. He struggled through special-education classes in school and was held back twice. He began stealing as an adolescent-TVs, bikes, anything he could sell easily for a little bit of cash. Then, around 13, he was arrested for the first time and sent to a juvenile facility, where he suffered at least one traumatic brain injury while boxing. His aversion to needles kept him from getting stitches for his busted head.
There were glimmers of similarity between Lee's life and the others I've investigated: extreme poverty, disability, a man working hard but often failing, some tender moments. Compared to my other cases, however, I barely knew Lee. With so many stops and starts in his case, there wasn't enough time to understand how he wound up accused and convicted of murder. That is more than a shame; it means our system failed him. Read the full article here…